The Platform for Transformation.
Redesigning a public education system that works for students and teachers
Parents, families, and hundreds of educational and tribal leaders agree…
Supported by research and the volumes of evidence that led the court to its decision, the Transform Education NM coalition is advocating for the creation of a public education system that:
Embraces, reflects, and incorporates the cultural and linguistic heritage of our diverse communities as a foundation for all learning
Provides extended learning opportunities like summer school and more time in the classroom
Values our teachers and educators and puts them in a position to succeed here in New Mexico
Allows all children to access early learning and Pre-Kindergarten programs
Offers services such as counseling and health clinics that promote learning
Ensures our schools receive financial resources required to meet the needs of all children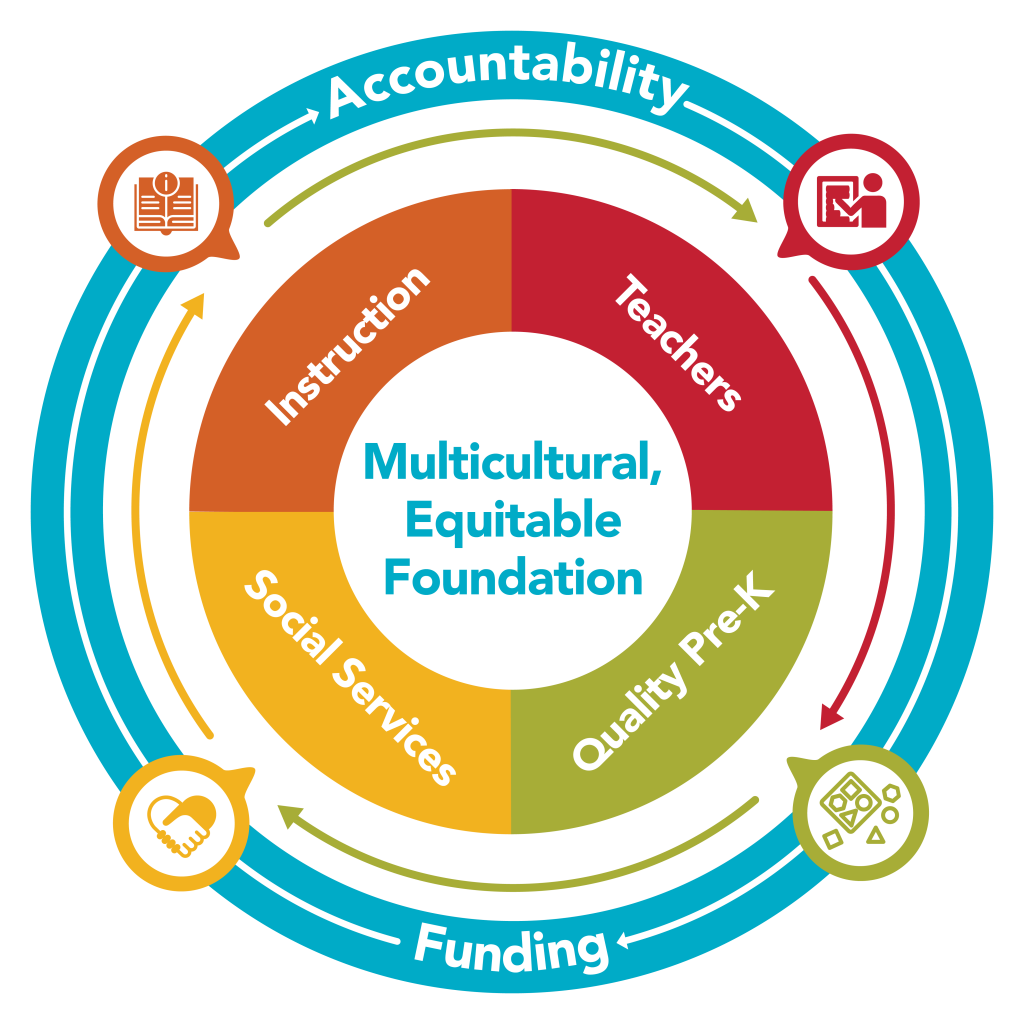 These changes will realize New Mexico's constitutional mandate for a sufficient public education system. For more information to share with elected officials, peers, family, and friends, visit our resources page.