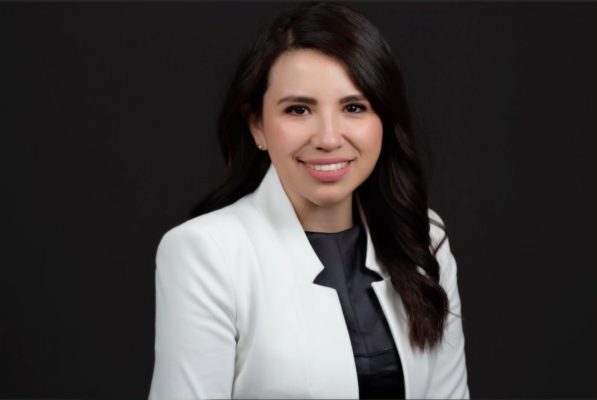 Transform Education NM welcomes policy advocate Cindy Nava as its new executive director! For the last 13 years, Nava has worked to advance communities of color through policy, education, political involvement, and legislative advocacy at a state and national level.
Most recently, Nava was consulting as principal of Nava Strategies. Prior to that, she served as political director of Ben Ray Luján's campaign for U.S. Senate and as lead liaison for his congressional office in Santa Fe.
"I'm excited for the opportunity to work with TENM to empower New Mexico's communities to transform our education system," said Nava. "As a former DACA recipient and English language learner, I know what it means to be the kid sitting in class who doesn't understand a word the teacher says and to be bullied because of my heritage. New Mexico needs a public education system that embraces and celebrates our rich and diverse cultures, values our educators, and offers the services and curriculum our children need. TENM won't stop fighting until all our children have the education they need and are legally entitled to."
Nava became the first undocumented person to intern for a national political party in Washington, DC, and later, the first DACA recipient to work as a majority pool analyst for the New Mexico House of Representatives.
She is a graduate of the University of New Mexico, the Aspen Institute, the National Latino Center for Leadership Development Academy, and the New American Leaders Fellowship. Formerly, Nava served as executive director of  Learning Alliance New Mexico, and as chief administrative officer at the United States Hispanic Leadership Institute.
Formed in 2018, TENM is a coalition of educators, families and students, Tribal leaders, experts, and community leaders advancing a visionary transformation of education in New Mexico that embraces the diverse cultures, languages and heritages of students, and ensures all students have the opportunities they need to learn and succeed.
Patricia Jimenez-Latham will continue as TENM's program manager and assist in Nava's transition as executive director.